We Have the Power to Impact The Future, and We're Doing Something About It
The work of Lott Carey creates major impact. Around the world, we are making a huge difference by helping people to think and live differently. We work alongside indigenous leaders and communities engaged in evangelism, compassion, empowerment, and advocacy. From short-term missions to enduring educational institutions to vital medical initiatives, Lott Carey is touching lives with the transforming love of Christ. Together, we are building a better world through Christian missions! The Lott Carey Global Christian Missional Community extends the Christian witness around the world. Though prayer partnership, financial support, and technical assistance, we are touching lives with transforming love together.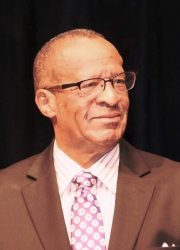 Rev. Gregory Jackson is a distinguished leader in the Baptist community, with a long and fruitful career as a pastor, mentor, and missionary. He served as the president of Lott Carey from 2020-2022, following his previous roles as first and second vice president of...
read more
Dollars Raised FY '21/'22
Volunteers & Contributors
"While we do our good works let us not forget that the real solution lies in a world in which charity will have become unnecessary."